PRODUCT OVERVIEW
DOSAGE & USAGE
SPECIFICATION
Main Components: Honokiol, Magnolol.
Mark Component: 8% Honokiol and Magnolol
Plant Part Used: Bark (Dried, 100% Natural)
Type of Extraction: Supercritical Carbon Dioxide Extraction
Applications:
Medicines (e.g. traditional Chinese medicine, Botanical drugs)
Health foods: protection of liver, anti-depression, improving sleep, cardiovascular protection, anti-cancer, weight loss;
Cosmetic and daily chemicals: Eliminating itching, skin disease, skin whitening; sterilization, preventing plaque and gingivitis;
Tooth decay resistant, anti-halitosis (e.g. facemask, skin cream, toothpaste, mouthwash and so on)
Foods (e.g. chewing gum)
Packing and Storage: Packed in HDPE container. Net weight: 25kg. Stored at low temperature in a well-closed container away from moisture and sunlight.
Shelf Life: 2 years if sealed and stored in the recommended conditions.
When used, it should be added appropriately according to the characteristics of the object.
For cosmetic and daily chemicals: 10-500ppm;
For health foods and pharmaceuticals: 0.01-10mg/kg weight.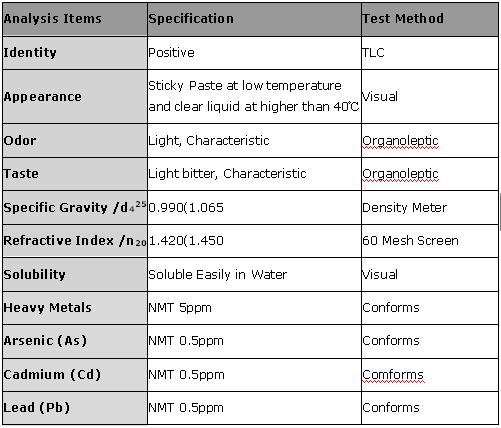 Magnolia Extracts
Honokiol & Magnolia 10-98%

Magnolia Bark Extract / WS

Magnolia Bark Oil

Magnolia Bark P.E

Magnolol 50~98%

Honokiol 50~98%